---
1. Purpose
Utilizes a witty textmode input/output widget library to handle inputlines, buttons etc without using the full screen.
Reads SND files, but doesn't yet much use them.
2. Screenshot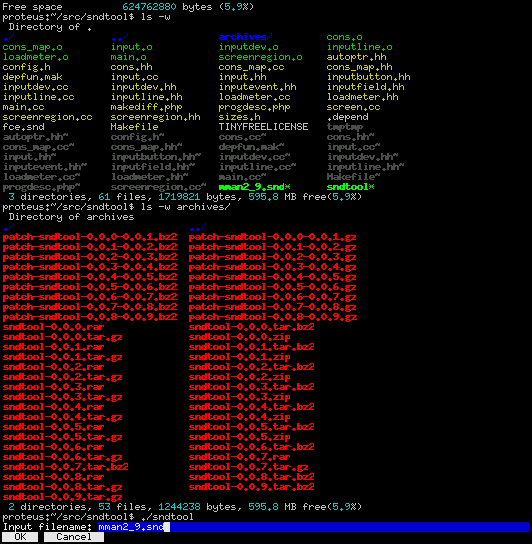 3. Copying
sndtool has been written by Joel Yliluoma, a.k.a.
Bisqwit
,
and is distributed under the following terms:
* No warranty. You are free to modify this source and to
* distribute the modified sources, as long as you keep the
* existing copyright messages intact and as long as you
* remember to add your own copyright markings.
* You are not allowed to distribute the program or modified versions
* of the program without including the source code (or a reference to
* the publicly available source) and this notice with it.
4. Requirements
GNU tools are always good to have near.
5. Downloading