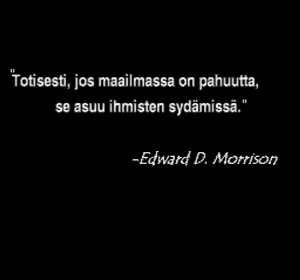 Kuvaruutukaappauksia suomenkielisen Tales of Phantasian kehitystyöstä
Attention: These images are of the development.
You might want to see screenshots of the final product instead.
Sekalaisia kuvia. (Misc pics.)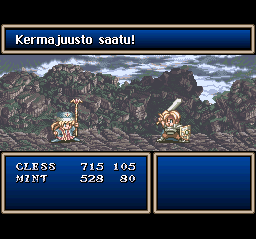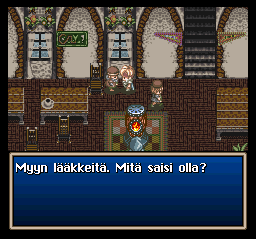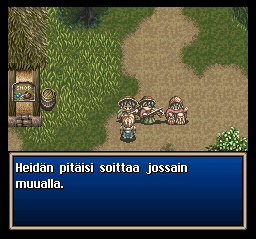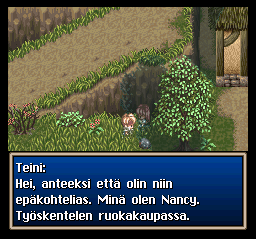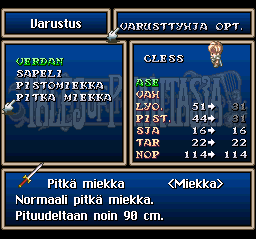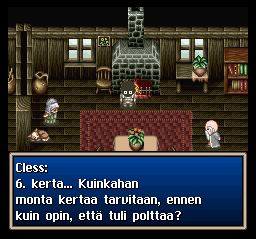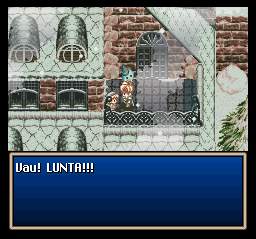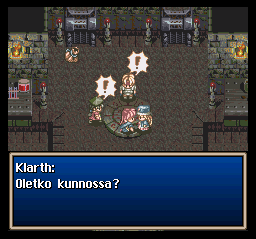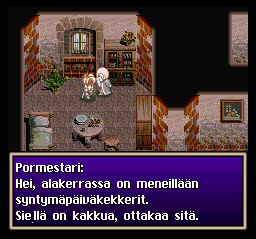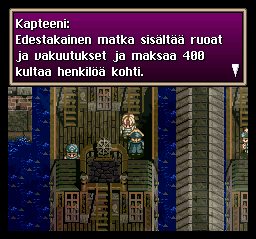 Joitain vikoja matkan varrelta... (Some errors from the way...)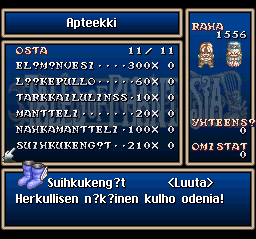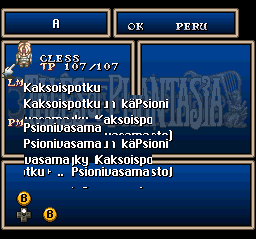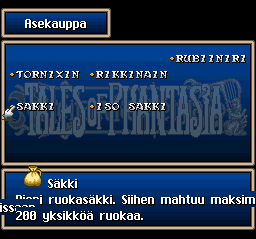 ...ja niiden korjaukset. (...and their fixes)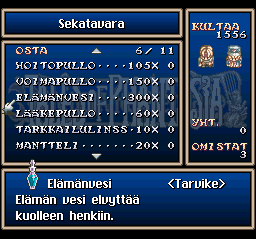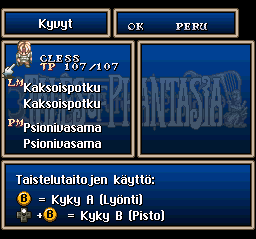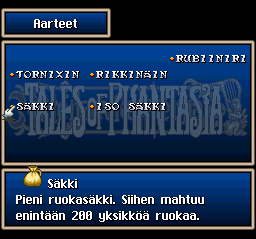 Otin pienet kirjaimet käyttöön. (I made lowercase 8x8 font.)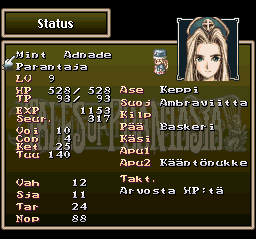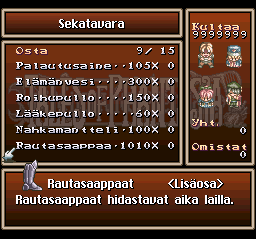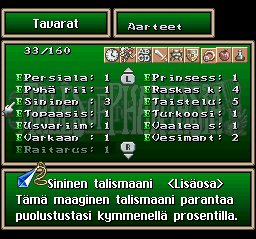 Japania apuna (linkit suurennoksiin)... (Utilizing japanese (click to enlarge)...)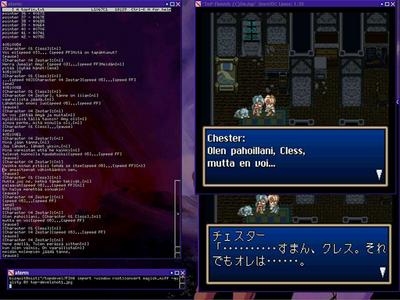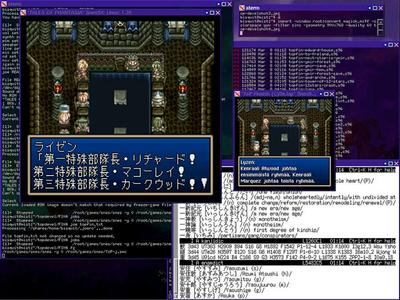 Kaksi kuvaa vähän isommassa ruutukoossa, suomeksi ja japaniksi... (two images in a slightly larger size, in Finnish and in Japanese)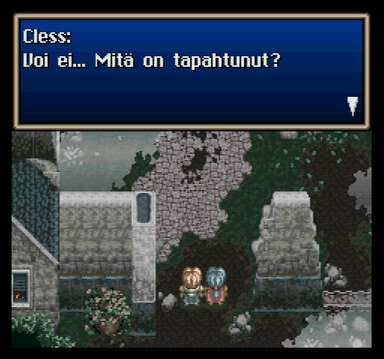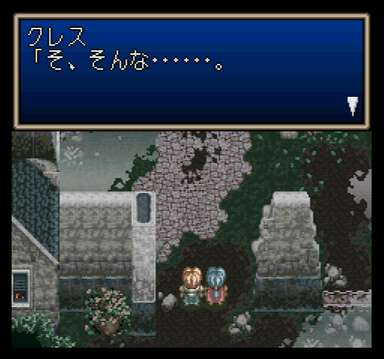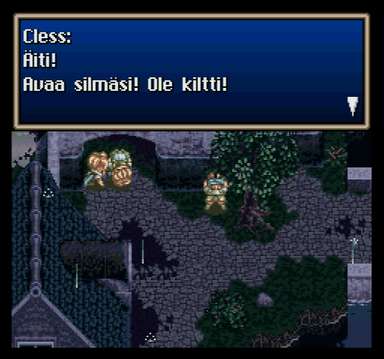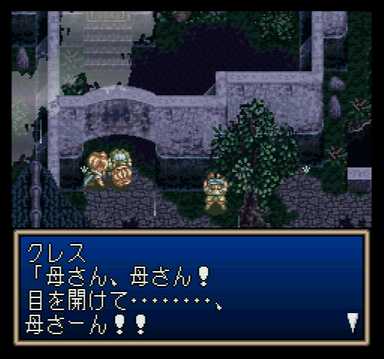 Esimerkki hankalasta virheestä, joka on pakko korjata poistamalla pilkku lauseesta. Muuten joutuisi jakamaan yhden sanan seuraavalle ruudulle yksinään. Lisäksi tuohon olisi hyvä lisätä sana "asioista"... (An example of a difficult error, that must be fixed by deleting a comma (which makes the grammar minorly failing). Otherwise one word would be on the next page alone.)

Väritetty puhujarivi. (Demonstration of the coloured speaker-line.)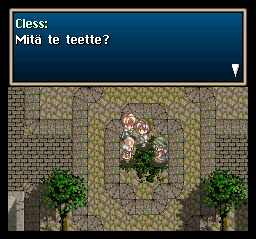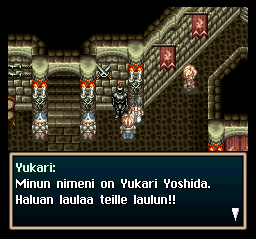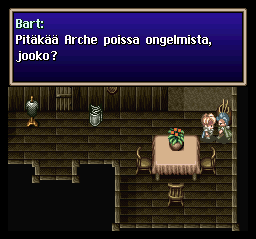 Värien testailua. (Colour testing)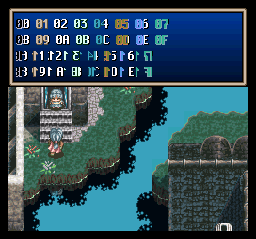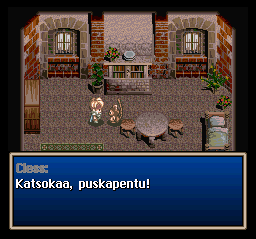 ---
Finnish translation crew:

The Finnish translation is based on the English translation, which is of DeJap work.
The English translation is based on the game, of course, which is Namco work.